This is OUR Story, This is OUR Song
The history of Third Street Bethel African Methodist Episcopal Church teaches lessons in hard work, business, relationships and most importantly faith. It spans over two centuries and has influenced the growth of the City of Richmond. Still the church has had a humble and meek beginning…….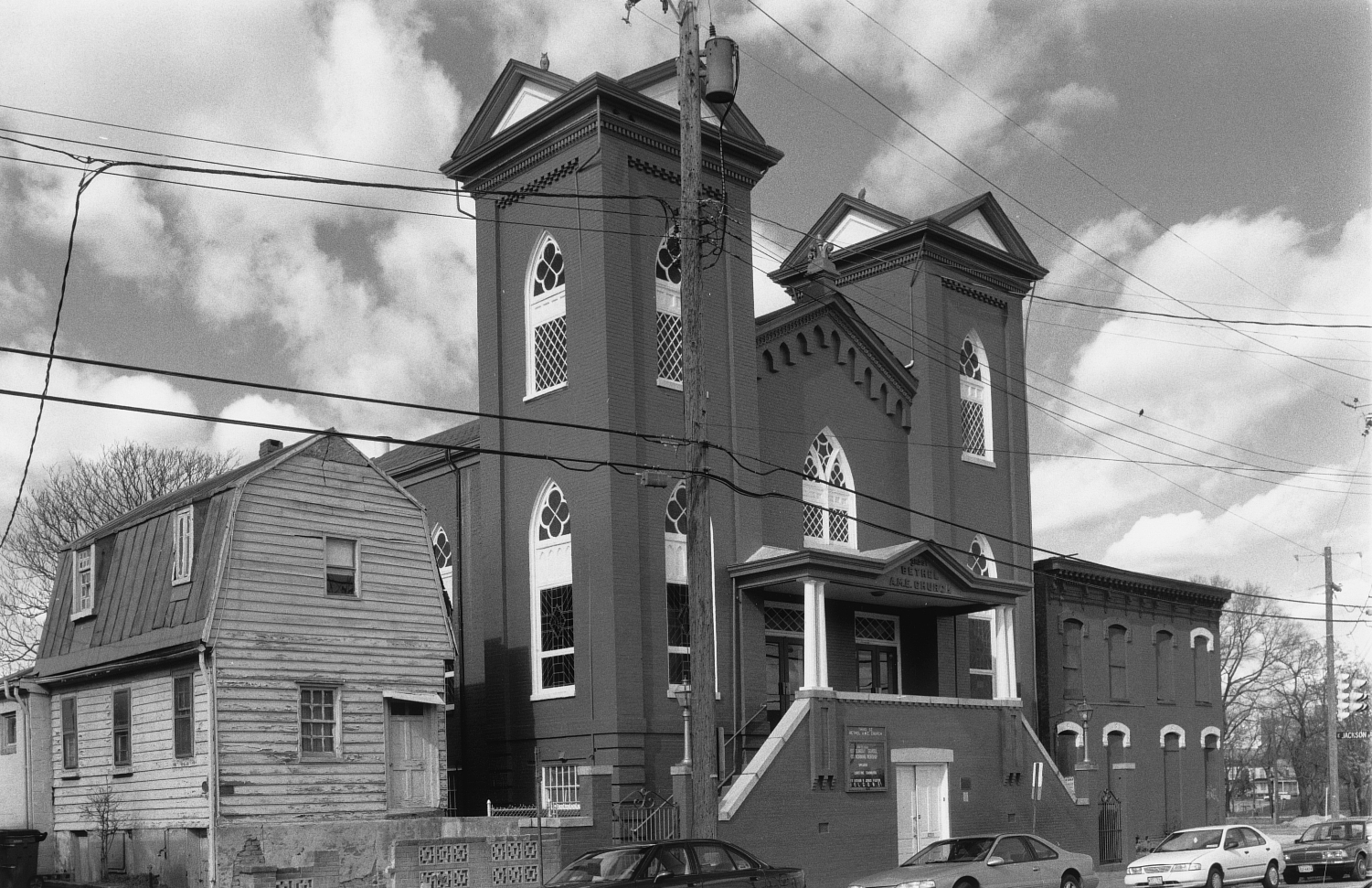 Third Street Bethel had its origin in Trinity Methodist Episcopal Church, which was founded in 1828. Trinity was located on Franklin Street in an area or street known as Locust Alley, which was located between 14th and 15th streets. The question of slavery was splitting the white Methodist Episcopal Church in 1844. A number of free black people worshipped in Trinity Methodist Episcopal Church since its beginning. They were only allowed to worship in the balcony. In 1850, free blacks organized themselves into a congregation within Trinity Methodist Episcopal Church led by a man named Thomas Hewett.
They were given permission to worship in the old Trinity Church. The trustees of Trinity Methodist Episcopal were sympathetic to the cause of their colored brethren and helped negotiate a transfer of land from Mary Libby to where Third Street Bethel now sits at Third and Jackson Streets.
Soon skilled black artisans began work on the construction of the present structure. In 1856, a major portion of the church was completed and occupied. A white minister named Reverend George W. Nolley, pastored at Third Street Church until 1867.
An historic event occurred on May 10, 1867, the Virginia Annual Conference was organized here. Third Street Church entered the AME connection and was named Third Street Bethel African Methodist Episcopal Church. It was also ordained the "mother church of the Virginia Annual Conference."
Third Street Bethel Milestones since 1867
1867-1868
Reverend James D. S. Hall was appointed by the Virginia Annual Conference to become the first African American pastor of Third Street Bethel AME Church.
1874
The property was finally sold from the Methodist Episcopal South to the AME church in 1874 for the sum of $1.
1876
Third Street Bethel remodeled under the Pastorate of Rev. W.B. Derrick
1900
Women's National Convention of Baptist was organized at Third Street Bethel
1914
Third Street Bethel was completely remodeled under the pastorate of Rev. S.S. Morris
1975
During the administration of Reverend E. William Judge, (1961-1980), Third St. Bethel became the first black church in Richmond to be designated a Virginia Historic Landmark.
1996-2004
Reverend Arthur S. Jones continued an expansion project whose visions were formulated by the previous administration Reverend Rodger Hall Reed, Sr. (1986-1996) to build a multipurpose center for the community.
2001
Groundbreaking for the Bethel Center
2003
The Bethel Center, approximately 17,000 square feet, is completed and dedicated.
2004-2010
Under the leadership of Reverend Daryl K. Kearney, Bethel realized the renovation of the sanctuary and the restoration of its ceiling to its former state, which was the first phase of the restoration plan.
2010-2013
Elder G.R. Patterson (2010-2013) was a "social gospel" minister and author. His pastoral ministry in the Second Episcopal District of the African Methodist Church has spanned four decades.
2013 - Present
In 2013, Rev. Reuben J. Boyd arrived with a vision to extend Third Street Bethel's influence to a church that reaches beyond its walls to impact the world.